Bring console-style talkback functionality to your Pro Tools sessions with a simple, inexpensive plugin and free companion app.
Communicate with remote collaborators as clearly and as seamlessly as if they're in your tracking room—no hardware required.
Source Talkback takes push-to-talk facilities to a whole new level: with three modes, definable toggle and latching, listen-back functionality, and compatibility with MIDI devices and external switches. All without the cost of a console or external monitor controller, otherwise required to have talkback.
Source Talkback is an elegant way to communicate with musicians in the live room, or on a remote connection around the world without the complications and audio artifacts inherent in DIY microphone/monitor setups.
Communicate through your mobile devices with this free app for iPhone and iPad. Compatible with both Source Talkback and Source-VC.
Choose from 3 Talkback modes
| Momentary | Latched | Auto |
| --- | --- | --- |
| Press and hold to talk. Talkback is activated only when pressed. | Press to activate; Talkback stays activated until you press again to unlatch. | Follows transport status; Talkback opens when transport is stopped. |
Surprisingly simple setup
Define your toggle key using

Learn mode

, or use the default slash ("/") key or other options including your  mouse, touchscreen, definable keys, and MIDI input.
Assign

Talkback (Aux) to the Aux track

that has your microphone input.
Assign

Talkback (Master) to your master fader.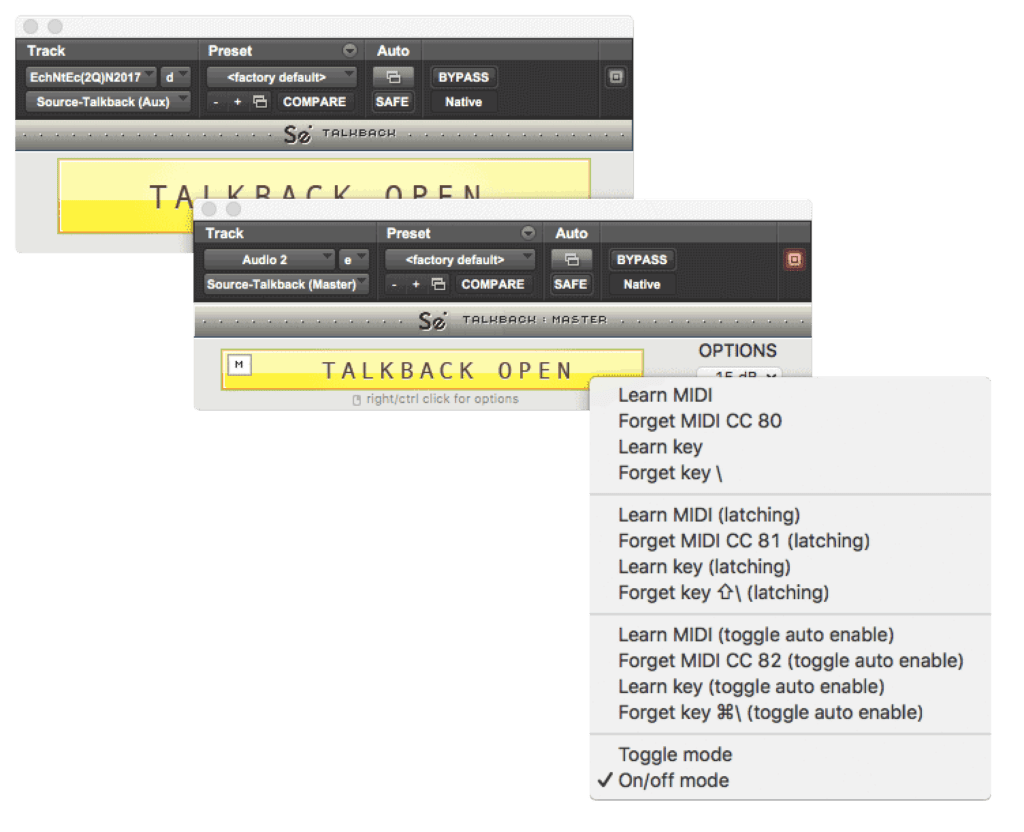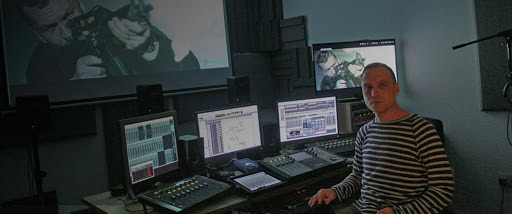 Setting up the remote iOS app is simplicity itself, and there are even full instructions supplied in an easy-to-follow tutorial on the app … The new version provides definable ASCI and or MIDI events to trigger the talkback plug-in functions, so you can control your talkback from any MIDI device, or program hotkeys on your keyboard.
Alan Sallabank, Pro Tools Expert
Which Source-Talkback is right for you?
Console-style talkback through a simple, sophisticated plugin & free companion iOS app
AAX

Assignable key

MIDI events

Auto-Mode
iOS Controller
iTalkback Controller
for iOS
Communicate with Pro users through your iPhone, iPad, & iPod Touch using this free app
Compatible with Source-Talkback Pro & Source-VC
Full licenses are perpetual and non-expiring. You have no further obligation to pay support or upgrade fees, except when you require these services.
close
Download free trial
Select the free trial you'd like to get.
close
Download free trial
We will email you everything you need to get set up with a trial, including how to setup your new Source Elements account.
close
Download free trial
Thanks, please check your email for a message from support@source-elements.com about everything you need to get started. If you have any questions, just hit the reply button.
Continue browsing